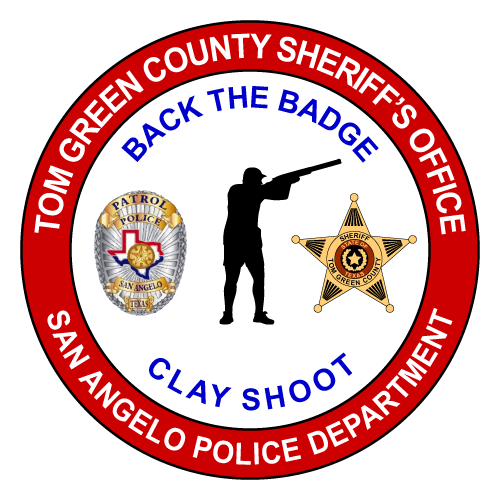 Back The Badge Clay Shoot
Back the Badge is an annual sporting clays tournament benefiting the San Angelo Police Department and Tom Green County Sheriff's Office.
March 25, 2023 has been selected as this year's date for the San Angelo Back the Badge Sporting Clay Shoot.
San Angelo Back the Badge was founded in 2019 with the support of San Angelo Chief of Police Frank Carter and Tom Green County Sheriff David Jones. A Board of Directors was formed from community members and agency employees. The Board elected to sponsor an annual sporting clay shoot as a fundraiser benefiting these Departments, as well as all law enforcement efforts within Tom Green County, Texas. The annual spring sporting clay shoot has benefited each department with the necessary funds to upgrade facilities and equipment. In 2020, San Angelo Back the Badge received our 501c3 status for charitable tax deductions. We continue to support the efforts of all law enforcement within Tom Green County, Texas.
Registration begins at 8:00am
Shoot begins at 9:30am
1 Rotation
Lunch provided
Door prizes awarded
Gun boards
Auction items
San Angelo Claybird Association
13525 Duncan Rd, San Angelo TX 76904
Diamond - $5000 - includes Four 4-Man teams
Platinum - $3000 - includes Three 4-Man teams
Gold - $2000 - includes Two 4-Man teams
Silver - $1000 - includes One 4-Man team
Individual Shooters - $175
Station Sponsorship - $200
Purchase a sponsorship, golf cart rental, or shooter registration package, for yourself or your organization!