Back the Badge Mission Statement
Back the Badge is committed to supporting our local law enforcement through fund raising efforts as a means of providing additional funds for training and equipment so that they may maintain the highest standard of excellence in service and protection.
About Us
San Angelo Back the Badge was founded in 2019 with the support of San Angelo Chief of Police Frank Carter and Tom Green County Sheriff David Jones. A Board of Directors was formed from community members and agency employees. The Board elected to sponsor an annual sporting clay shoot as a fundraiser benefiting these Departments, as well as all law enforcement efforts within Tom Green County, Texas. The annual spring sporting clay shoot has benefited each department with the necessary funds to upgrade facilities and equipment. In 2020, San Angelo Back the Badge received our 501c3 status for charitable tax deductions. We continue to support the efforts of all law enforcement within Tom Green County, Texas.
Statement from Tom Green County Sheriff Nick Hanna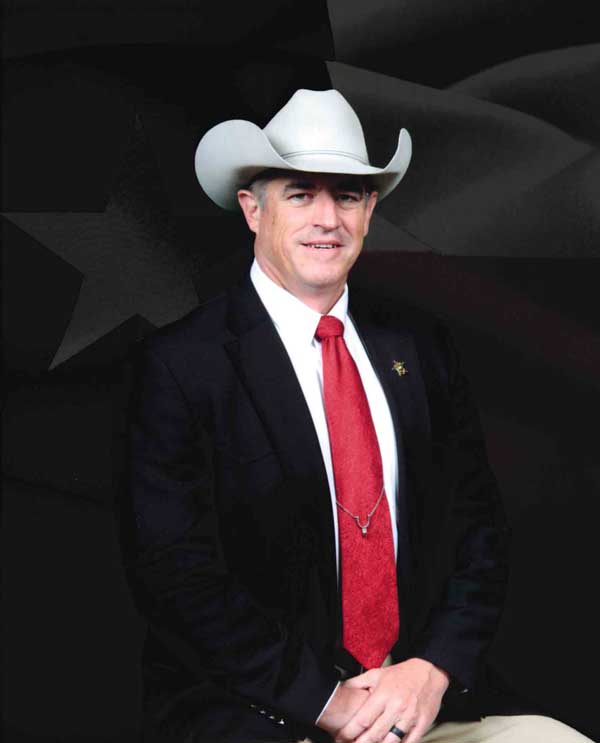 "On behalf of the Tom Green County Sheriffs Office and the law enforcement community in Tom Green County, I would like to extend my heartfelt gratitude to the Back the Badge organization and all who support it.
The third annual Back the Badge Sporting Clay Shoot held on March 26, 2022 was a huge success. Your support of our law enforcement and corrections officers delivered a clear message to both our officers and our community. Proceeds from this event have been used to enhance the safety and the physical fitness of our officers. Our goal is to utilize each dollar received for the maximum benefit of our law enforcement community and we pledge continued vigilance in the spending of these funds."
Statement from San Angelo Police Chief Frank Carter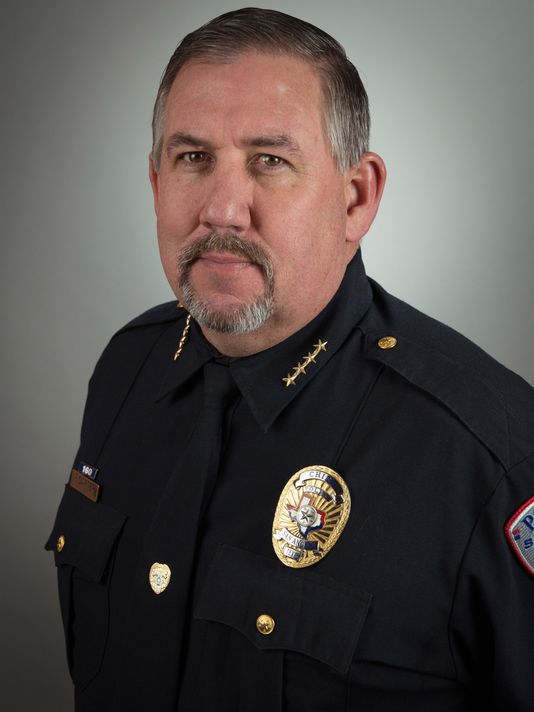 "The San Angelo Police Department is made up of talented and dedicated officers and citizens committed to enhancing the quality of life for all residents in San Angelo. On behalf of each of us, I would like to express how grateful we feel to have a community who supports us and works with us to make San Angelo a safe place to live, work and raise our children.  We are most appreciative of events such as this as we work together to make San Angelo the best place possible for each and every one of us."
Our goal is to raise much needed funding for each department to be used for training, equipment, and the ever-changing advancements in technology. There are many opportunities to contribute to the event through sponsorships, team entries, individual entries, and donations. If you are interested in supporting these efforts, please contact us through the website or one of the Board members.
San Angelo Back the Badge is a 501c3 non-profit organization for tax deductible donations.
Back the Badge Clay Shoot Board of Directors
President: Bill Mabe, SAPD (Retired)
Vice President: Robert Floyd
Secretary: Linda Ross
Director: Captain Tommy Matthews, TGCSO
Director: Blake Burchard
Director: Lt. Burleigh Locklar TGSO